About Barry B. LePatner, Esq., Hon. AIA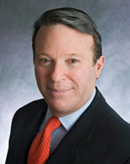 Barry B. LePatner is the author of Too Big to Fall: America's Failing Infrastructure and the Way Forward. He is founder of the New York City-based law firm LePatner & Associates LLP. For three decades, he has been prominent as an advisor on business and legal issues affecting the real estate, design, and construction industries. He is recognized as one of the nation's leading advisors to corporate and institutional clients, real estate owners, and design professionals. Mr. LePatner has also been awarded the distinction of Super Lawyer by Super Lawyers magazine. In 2009, he was rated as one of the top ten real estate attorneys in New York City by the New York Observer.
A November 2007 Governing magazine article stated, "If there's a guru of construction industry reform, it's LePatner." In November 2008, an article in New York magazine referred to Mr. LePatner as "a Cassandra of infrastructure."
Mr. LePatner is recognized as a thought leader in the construction industry. As the coauthor of Structural and Foundation Failures (McGraw-Hill, 1982) and with thirty-five years of experience as a construction lawyer, he brings a special understanding of the engineering, business, and legal issues attendant to the design and construction processes—knowledge he put to good use in writing Too Big to Fall. His second book, Broken Buildings, Busted Budgets: How to Fix America's Trillion-Dollar Construction Industry (University of Chicago Press, 2007), was very well received inside and outside the construction industry and helped create a national debate among owners, designers, and other key stakeholders.
Mr. LePatner has been featured in the Wall Street Journal, BusinessWeek, the Boston Globe, the New York Times, Forbes.com, the Chicago Tribune, Infrastructurist.com, and other prestigious publications. His articles and speeches on the perilous state of our nation's infrastructure have garnered widespread attention, including his serving as a commentator on the multi-billion-dollar stimulus plan of the Obama administration. He has appeared on many television and radio broadcasts, including interviews on CNBC, Fox Business Network, and several National Public Radio segments.
A nationally recognized speaker, Mr. LePatner has addressed audiences on topics central to the real estate and construction industries, including events sponsored by the Brookings Institution, Yale University, the International Economic Forum of the Americas, Syracuse University, and several construction industry associations with audiences including contractors, architects, engineers, construction technology experts, economic experts, and other construction industry thought leaders.
In 2002, Mr. LePatner was honored by the American Institute of Architects with its highest award to a non-architect when he was given an honorary AIA membership. He is also currently on the Board of Trustees of the Design Industries Foundation Fighting AIDS (DIFFA). He has also served on numerous advisory committees including: the Advisory Board, Society for Marketing Professional Services; the Board of the New York Building Congress; Board of Advisors, Legal Briefs for the Construction Industry; American Institute of Architects Advisory Committee; and the National Academy of Sciences.