LePatner in Action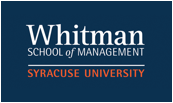 Syracuse University Whitman School of Management
2013 Harry E. Salzberg Memorial Lecture Series
Panel Discussion: The Power of Private/Public Partnerships
Moderated by Barry LePatner

Recently, Barry LePatner presented at the National Academies' Government-University-Industry Research Roundtable (GUIRR) in front of a prestigious group of attendees. To view a portion of his presentation, "Canaries in the Coal Mine: Why the I-35W and the I-5 Bridge Collapses Are Prime Examples of What Happens When Infrastructure Goes Unfunded," click here.
| | |
| --- | --- |
| | Barry LePatner on location with CNBC for his interview featured on "The Race to Rebuild America's Infrastructure" |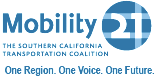 Recently, Barry LePatner had the honor of speaking at Mobility 21's 11th Annual Southern California Transportation Summit. To watch his speech or to read a transcript of his speech, please click the links below.
Video
(LePatner's speech begins at 29:30 mark)
To listen to an interview Barry gave shortly before his presentation, click here.
LePatner Live! Click here to see a list of Barry LePatner's TV and radio appearances.

LePatner Talks Construction:
• CFMA
• MC Consultants, Inc.'s Construction Defect and Construction Law Conference
LePatner Talks Infrastructure:
• Read LePatner's testimony from the 1984 Report by the Committee on Science and Technology on Structural Failures in Public Facilities.

• The Toronto Forum for Global Cities