Infrastructure
Print Articles | TV Interview Clips | Radio Interview Clips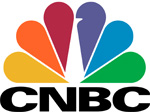 CNBC discusses with Barry LePatner where the administration should focus infrastructure dollars now.
March 31, 2017
Watch here.





Fox News: Is there the political will to fix America's infrastructure?
February 17, 2017
Reaction to the Orrville Dam crisis from Barry LePatner, author of "Too Big to Fall,"
and Mayor John Dickert, co-founder of the Alliance for Regional Development.
See clip here.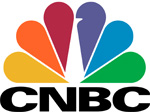 CNBC discusses our nation's infrastruction with Barry LePatner in light of the failed dam in Orreville, CA.
February 14, 2017
Watch here.


MSNBC's NewsNation with Tamron Hall
January 20, 2015
Watch here.



First Business
Syndicated
March 16, 2009
Click Here for Interview Clip




On the Money
CNBC
August 2, 2007
Click Here for Interview Clip




WCBS TV
CBS Affiliate, New York, NY
August 1, 2007
Click Here for Interview Clip





News 12 Connecticut—Afternoon Edition
Norwalk, CT
November 8, 2007
March 5, 2009